Building Quality backlinks to your sites is most important step for SEO and to rank your website in the search engine.
From past few years i have came across many people that build backlinks to many ORPHAN PAGES and asking me why they can't able to rank #1 in Google.
My quick answer to them is they should never make backlinks that are on ORPHAN PAGES. Thousand of those orphan page backlinks are out rated by single quality do-follow backlink from authority sites.
Many people do this ridiculous mistake again and again , still struggle to rank their website on Google. People usually find a random page on website like tumblr, squidoo or other blogging sites, they post their backlink randomly somewhere and then they move to the next site.
Building these type of backlinks will give you what it is called links on ORPHAN PAGES.
These pages are called orphan pages because these pages are middle of no where on the website and no page actually linking to them.
This makes extremely hard for Google to find that page with your link on it on the first place. Also that makes that page not very valuable in Google's eyes. So that link just waste of time with no positive SEO results.
Google think if no other pages are linking to that page , it can't be too good. Basically these are very weak links.
From past so many years i have been outranking so many websites that have thousands of useless backlinks on orphan pages with just 10-20 quality backlinks that are so simple to make and insanely powerful.
I suggest you to make a valuable link from a page that have TONS of other pages within the site linking to it.
If you want to make a link from tumblr page , see if other tumblr pages within the site linking your target tumblr page for link building.
The reason for this all of the other pages linking to your link page makes that link much more powerful and also Google give you positive THUMBS UP in ranking. 
So, you thinking HOW THE HELL I MAKE THESE TYPE OF BACKLINKS????????? Its pretty simple ….. 😉
Interacting with Website for Quality Backlinks
For making quality backlinks to your site you have to interact with website where you are building your backlinks.
For example, you have just found a forum related to you NICHE and you have set up you profile in it with a backlink to your website.
At the moment your forum profile page is actually an orphan page where you just build a backlink for your website. There is no other page linking to your this forum profile page which make your this backlink a very weak one.
                                                                    WORRIED RIGHT?????????
Chill! You can easily change this weak link to powerful backlink by INTERACTING WITH THE FORUM.
Take an example, you just make a post on the forum then your username will display along with a small link back to your profile page.
Then suddenly your profile page is not remains as ORPHAN PAGE anymore…. Congrats 😉
If you make a lot of post then a lot of link from different part of forum will link to your profile page and that's make your website backlink even more valuable.
This is the main reason you find SEO GURU keep participating in the forums like that!
                                                                Now if you too lazy to post & think…
WHO HAS TIME TO MAKE TONS OF POST ON EVERY FORUM???????????
I have one more easy way to make quality backlink to your website 😉
Many forums has a like button these days  that allow to like a post.
Every next time you like that post your username along with your profile page link came below to that post. 😀
                             I THINK YOUR BRAIN NOW START WORKING FAST! YOU LAZY GEEK 😉
So, you can go and like a thousand of post within the forum and get INSANE amount of links that link to your profile page in very little time.
You can make 500 POST LIKES within 15 minutes and gets 500 links to your profile page which has your website backlink.
THIS MAKES YOUR WEBSITE LINK AN INSANELY QUALITY BACKLINK FOR SURE!
Also you can do in some forum to add some person as a friend [ Just like Facebook ] . You can find a lot of forum doing this these days.
As a result when you add some one as a friend , your profile will start showing on the page of that added person with a link to your profile page. 
                                                                    PRETTY COOL HAAA!!!!!!!!
ADD just go and add some bunch of established user on any forums with highest post count. Then BOOM…
You got so many back link from those added profiles.
My Quick Tip for you is to repeat these methods at least for 15 minute for regular 30 days and YOU WILL BE SHOCKED to see your website getting so much traffic & also its ranking improve a lot.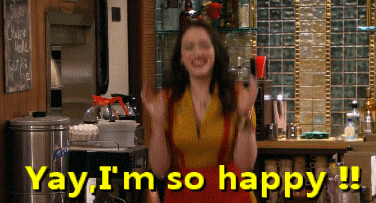 This method not only works for forum only. These days almost every website is interactive and you can make profile in it and use above methods to get quality backlinks.
Interact with commenting, adding as friend , liking post etc.
On tumblr you can like other post and get link to your profile page.
On Pinterest you can follow any one with your niche and your profile will be added on follow tab in it.
Most of authority website can help to improve your website ranking. But its your duty how you can do it.
So stop making backlinks on SH*T website with orphan page and start implementing these above methods for building quality backlinks.
And if you are really serious about money making online and SEO stuff. You can get Free PDF by contacting me where i listed top ways of money making and SEO with real life example how i actually do it.
You can also check a cool post on Viral Content Marketing [ Click Here ] ….
Don't forget to share this post to your friends , it not only make my day but also a year 😉
Written by Rajinder Verma