Niche Market and profitable keywords research are the most under rated things which results to failure of many Business starter or Entrepreneur.
Every one has an idea about his niche but do not fully utilized the full potential of technology to stand outside the box  for best results.
From past few month I am getting a lot of email of people asking the same question again and again that:
"WHAT IS THE BEST WAY TO FIND NICHE MARKET THAT BOTH PROFITABLE & REALLY EASY TO RANK ON SEARCH ENGINE?"
So here I am from my past real SH*T experience telling you how exactly to Find profitable niche market and easy keywords that can rank #1 on GOOGLE or any search engine 😉
1. Find A Niche Market That People Searching
This one is not a ROCKET SCIENCE! If you really want to grow in Internet world you must give what people needed or searching for.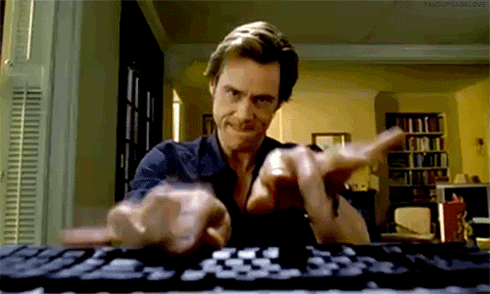 You must go for those niches which people actually TYPING in the search engine like GOOGLE.
Because if no body is actually TYPING your niche in GOOGLE than no matter how GOOD your niche is, you wont get any traffic from search engine.
NO TRAFFIC NO SALE NO MONEY!
So to make sure people are searching for your NICHE MARKET in the search engine you have to use a KEYWORD TOOL.
Keyword Tool is the tool to find real data of no. people searching for niche and keywords in the search engine like Google.
In simple words its just a tool to find a phrase or a word is searched by people each month.
There are many FREE and paid keywords tool available in the Market but i recommend you that TOOL which i personally use is:
GOOGLE KEYWORD PLANNER
And it is completely FREE to use 😉
So to access Google keyword planner simple type : google.com/adwords
Than Make a FREE account in the Google adword and log in into it properly.
Go to the Tool Option  and select Keyword planner option into it.
Than when you in the keyword planner , just type whatever your niche is and click to "Get Ideas" Button to see your result data.
For this example I am searching for niche "Tesla Car" in the keyword planner Tool :
Here you can see in the picture average monthly searches are 100K to 1 Million with Low Competition. This means it is a LOT of People actually searching for Niche "Tesla Car" and this niche has low competition.
This means you can easily rank for keyword "Tesla Car" in the #1 rank position for Tesla car niche market.
Also keyword planner Tool gives you related keyword to your niche with very useful data :
These information is also very useful and you can easily make a website on niche "Tesla Car" and put some other pages on these suggested Keyword to rank on Google or any search engine.
If you ask me    "      HOW MANY SEARCHES SHOULD YOUR NICHE GET EACH MONTH????????    "
I suggest you should look for a niche that gets at least 1000 searches each month and no more than 50,000 searches each month. 
If you are a starter or new Bie starting your first website stick between 1000 to 15000 searches each month!
2. A Niche with little Competition
Every new comer or beginner do this mistake to select a niche market with no research on competition on that niche.
Even I did this mistake when i started my first website a long day ago. 😛
I had make a website on EMBEDDED SYSTEM TUTORIALS : www.microzoneindia.weebly.com  with no clue how to rank for it and no research on the competition this niche is.
I started making cool tutorials and had worked day n night for it. 
BUT THE RESULT FROM THIS WEBSITE IS REALLY SH*T!!!!!!!
This thing happened because i had no clue about competition for this niche is too high to compete for a single person. 
Instead of going for highly competitive niches go for those niche market which is RANDOM and OBSCURE that no one is talking about on the Internet.
My Quick Tip: Never Copy a Niche Market , "CHOOSE A NICHE THAT NO BODY IS TALKING ABOUT!"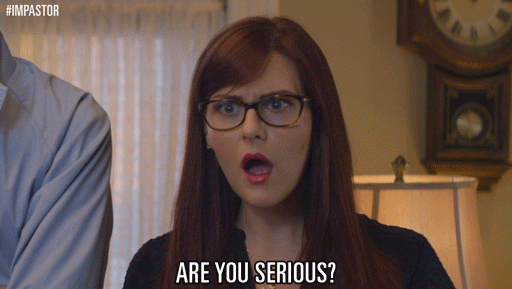 Think out side of the box and choose a Niche that no one i talking about on the Internet.
If you choose a niche suggested by some F*CKING ARTICLE , you definite going to Fail! 
Because all those niches which is Publicly is suggested on the Internet gets saturated very quickly and get very large competition.
With past few year of experience i had written some 137 very good ways to choose a Niche which i do not want to broadcast on Internet publicly, But i can mail you if you contact me through my contact us page… 
But i can Tell one trick from that PDF file :
Trick No. 56 >>
1. Use Dictionary to choose some niche keywords that related to your Interest and Passion.
2. Note it down on a Notebook.
3. When you got 50 keywords, just login to google keyword planner tool and Type these 50 keywords one by one."
4. Note all the data about monthly searches, competition and related keywords.
5. Eliminate highly competitive and low searches Niche.
6. After eliminating , Select a niche of your interest, passion, high searches and low competition.
7. Type that Niche into Google and see if any website completely target that niche market. 
8. If you don't find any website on the First page of Google target that niche market and keywords than……
                                      BINGOOOOOOOOOOOOOO!!!!!!!!!!!!!
Congrats you Find a actual Niche Market which can be easily rank #1 if you fully aimed that niche market and do some SEO stuff!
BY USING THIS TRICK YOU CAN EASILY FIND A PROFITABLE NICHE MARKET AND KEYWORDS.
Note: Another thing i should mention is if you find few Niche website related to your niche market, don't cross that Niche! You can still rank for that niche market and actually make MONEY with few competitor websites.
The point is you should look for Niche that have little competition not big. The Internet and the world is very big to make money with the same Niche. 
So, don't FREAK out if you find few competitor niche website. Do freak out if you find TON of competitors!
3. A Niche with Buying Stuff
This is the final criteria you wanna look in your Niche market, a niche with actually people BUY STUFF!
So, don't settle to for a Niche for FREE WALLPAPER and FUNNY JOKES website. Because it will make really hard to sell any thing and make decent MONEY from Niches that don't have buying stuff.
Instead of this, choose a product or niche and make website where people actually Buy Stuff Online!
ROCKET SCIENCE RIGHT!!!!!!!!!!!!!!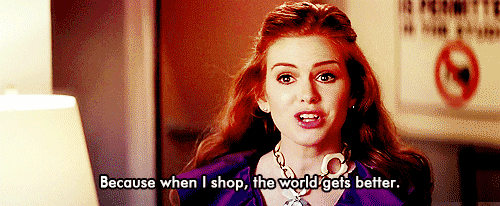 So, after the failure of my first website i settle for Niche website related to "Cars & Accessories" and choose some keywords with High searches and very Low competition that i easily rank for in GOOGLE.
After few month of work…………..BOOOOM!!!!!!! I starts making Money online with some Affiliate Marketing programs.
If you don't know WHAT THE F*CK AFFILIATE MARKETING IS???? I already make an article on it….do check out [ Click Here ].
Conclusion:  So to SUM UP  this article upon Find Profitable Niche Market and Keywords , choose :
1.  A Niche People are searching in the search engine like GOOGLE. (Go for 1000 – 15000 searches if you are a new Bie).
2. A Niche with Little competition. ( Go for it if you find at most 1 Millions results on Google).
3. A Niche where people buy stuff!  (Go for it if you find some affiliate products for your Niche).
If you still struggling with your Niche market & keyword searching , do contact me and i will show you how to do it in easy way!
That's all for today 😉 if you find this article good & Share it!!!!!!!!!!!!!! It will not only make my day But a YEAR…… 😉
Created By Rajinder Verma